2020/02/24
Old spectacles given new life with the launch of Synsam's Circular Collection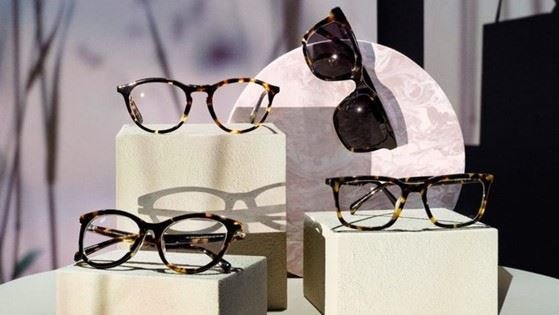 "Together with our customers, Synsam has launched the Nordic region's largest closed-loop solution for spectacles: Synsam Circular. As of now, Synsam Group recycles all of the large volume of spectacles that our customers hand in and thanks to these combined efforts we can now take our first step from linear to circular production. We've started a journey and several initiatives are on the way to reduce the group's total environmental impact," says Håkan Lundstedt, President and CEO of Synsam Group.
All of the material is recycled
To collect old spectacles, the approximately 470 stores in Synsam Group have been provided with in-store recycling boxes, where customers are encouraged to leave their old spectacles. The boxes are emptied regularly and to reduce transportation, the contents are sent in only a few trips per year to one of Sweden's top recycling centres. There, material from all parts of the spectacles is extracted and sorted for recycling: acetate, plastic, metal, skews, hinges and lenses, which is really a form of plastic. A selection of the frames that are in a good enough condition to be reused are sent to those most in need and continue to be used.
Circular Collection – old acetate spectacles become new
Acetate frames are part of the recycled material in Circular Collection. These frames are processed and broken down into acetate pellets at EOE Eyewear, Synsam's partner for spectacle recycling. We use these pellets for our first collection of recycled frames – Circular Collection. No two pairs of frames are entirely alike in this collection, since the raw material consists of several colours mixed together. Just as in nature, their appearances vary.
"There is a clear demand from Synsam customers for more sustainable materials. Their preferences drive our sustainability initiatives, but during the last year there were also very clear internal expectations. It is fantastic to see how our first step towards a circular flow has motivated Synsam's employees. Having the chance every day to encourage customers to recycle and then offer 'new old' spectacles back is near and dear to our heart," says Martin Daniels, Chief Innovation Officer at Synsam Group.
About Circular Collection:
The first collection was launched in early March 2020 and consists of eight styles of frames and four styles of sunglasses, starting at SEK 2,499 not including prescription lenses.

The material is made up of old frames that customers have returned at Synsam's stores

The collection will be produced in partnership with EOE Eyewear
About EOE Eyewear:
EOE Eyewear was founded in 2010 by Erik and Emilia Lindmark. Having spent several years in the eyewear industry, Emilia and Erik knew that millions of pairs of spectacles are either incinerated or end up in a landfill every year. There was no recycling system in place for broken and unused spectacles. EOE's business concept – to collect and recycle spectacle frames – was born and the company invested in a unique production technology, EOE Regrind™, for breaking down frames. EOE is Synsam's recycling partner and helps the chain to turn returned and used frames into new raw material and, ultimately, new spectacles.