2021/12/22
Ida Geiler appointed CEO of Synsam Group's Production and Innovation Center in Östersund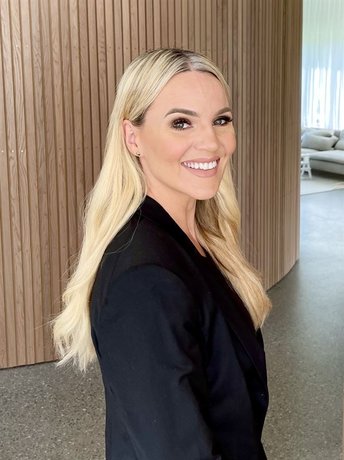 Ida Geiler, vd Synsam Group Produktions- och Innovationscenter i Östersund
Ida Geiler has led business development and transformation projects within production for several different companies and in different industries, with good results in the past couple of years of her career. For the past one and a half years, Ida has worked as project manager for Synsam Group's initiative to set up its own production in Sweden.
Håkan Lundstedt, President and CEO of Synsam Group, about the appointment:
"Ida has successfully led the Made in Sweden project and with her previous experiences, she is the right choice for this role."
Ida Geiler about her new assignment:
"I am proud to have been appointed to this important position and look forward to recruiting the team and starting the production of spectacle frames together with the team on Frösön."
Martin Daniels, Head of Innovation and Chairman of the Board of Made in Sweden, comments:
"With her background and competence, Ida is the right person to take on this role. On behalf of the Board of Made in Sweden, we look forward to working together with Ida and the team to make this a success."
About Synsam Groups's Production and Innovation Center
As part of the group's sustainability agenda, Synsam Group is relocating the spectacle production from Asia to Frösön outside Östersund. The relocation is an important next step in the group's efforts to contribute to a reduced climate footprint in the form of shorter transports, focus on circular, recycled and locally produced materials and to bring products to market faster. The production and innovation center is being built in the former Jämtland air flotilla Hangar 90 at Frösö Park, and encompasses approximately 8,100 square meters. The Production and Innovation Center will also be a destination for employees, customers and the business community, and will include premises for education in eye health.